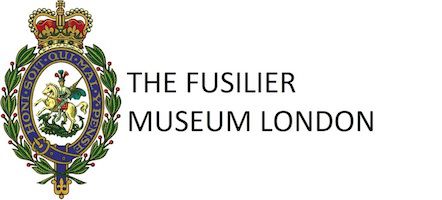 We are a small friendly team based up in one corner of the Tower of London. We are made up of two members of staff and a group of enthusiastic and committed volunteers. The museum explores the history of the Royal Fusiliers, a regiment whose roots at the Tower date back to 1685. If you are interested in history, are keen to learn new skills or are simply looking to meet new people and take on a new challenge then have a look at our volunteering positions:
Social Media Volunteer (Wednesdays)
Would you enjoy helping The Fusilier Museum London raise its social media profile?
Are you looking to gain new skills for a career in museums?
The Fusilier Museum London is working on increasing its social media output and is looking for a new volunteer to work alongside our current social media volunteer to share the work of the museum's volunteers, its projects and collection with a wider audience. To drive traffic to the museum's website, to promote engagement with the museum and to encourage greater use and enjoyment of its collection. Due to the amount of training given we ask a minimum of 3 months commitment for this role, with the potential to stay on. The full role profile can be downloaded here

Deadline for applications: Thursday 6th February.
To apply for this post please contact Anna Lavelle, the Collections Access Assistant at collectionsaccess@thefusiliers.org for a Volunteer Application Form. All application forms will be considered and successful applicants will be invited to attend an informal chat and to look around the museum and archive.