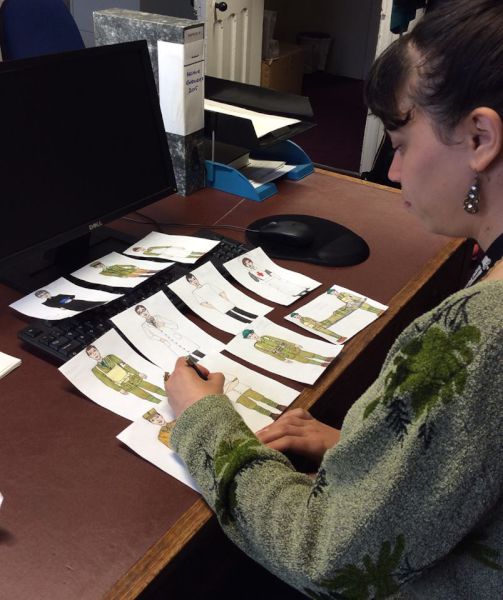 When I first started volunteering at The Fusilier Museum back in 2014 I knew very little about military history and was hoping to gain some experience of working in a museum.

From an early age I've always been fascinated with ancient history, world mythology and all things Ancient Egyptian. My dad worked in computing and my mum teaches Microsoft Office and Photoshop, so I grew up being much more knowledgeable and capable with computer programmes than most others my age and could always call upon my parents for expert help and advice. I've also always been very creative with hobbies that include various arts and crafts as well as sewing, knitting and drawing. Another hobby of mine is collecting porcelain dolls, and I'm the proud owner of over a hundred of them, which is probably more than can be found in any in museum collection in London! My biggest dolls are 4 feet tall!

I studied BA Archaeology at UCL, and the highlight of my degree was learning how to read Ancient Egyptian hieroglyphs. During my degree I participated in excavations in the UK as well as on a Roman site in Romania- where I found a ring- and in a cemetery in Spain- where I found a warrior belt buckle. I then went on to get an MA in Artefact Studies, and the highlight of my degree was studying and handling artefacts of all ages, materials and cultures from ancient pot sherds and human remains to modern African figurines.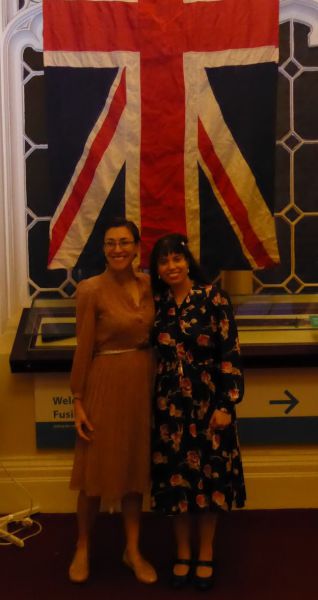 When I'd finished my MA degree I began doing voluntary work in museums so that I could gain experience to eventually get a job in the sector, and that's how I ended up volunteering in The Fusilier Museum. I've also volunteered in the Petrie Museum, the LAARC, the Horniman Museum's library and archive and Hall Place in Bexley.

Unlike most museums who give their volunteers one specific task or project to work on throughout their time there, at The Fusilier Museum I've worked as part of a really great team on a wide variety of projects and gained experience across many different areas of museum work. I've catalogued and photographed a wide variety of objects from buttons and medals to letters and diaries to drums and swords. The strangest object I've come across was a moustache, which had been shaven off and put into an envelope! I've helped out with the museum's annual deep cleans and monthly pest managements, during which I've found some pretty gross spiders. I've helped out during events, the most recent of which involved dressing up in 50s clothes! I particularly enjoying participating in the museum's 3 community curated exhibitions during the centenary where I created panel text and illustrations, selected objects from the collection for display cases and designed exhibition leaflets (with professional help from mum). At the moment I've been helping move objects from the museum's basement store into their new storeroom, and we've found some pretty interesting objects like a Tibetan arrow and a glockenspiel!