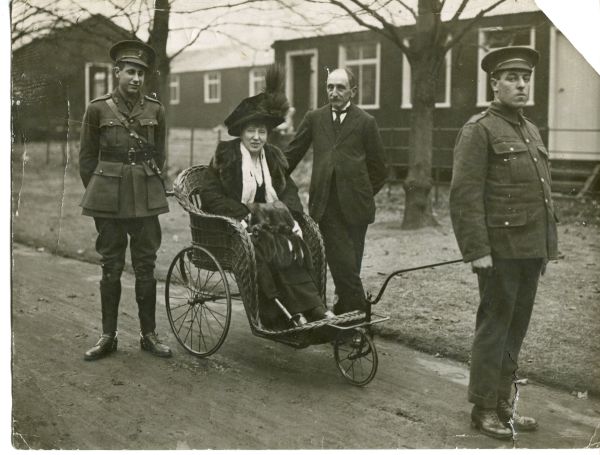 Mrs Emma Cunliffe-Owen
Born: 1863
Died: 1950
Founder: 23rd & 24th (Sportsman's) Battalions Royal Fusiliers (City of London Regiment)

Mrs Emma Cunliffe-Owen holds a unique place in the history of the regiment, through her efforts to raise two Sportsman Battalions in the First World War.
She was born in Kensington in 1863, of mixed English and German heritage. Her father, Sir Francis Phillip Cunliffe-Owen, was the director of the South Kensington Museum (now the V&A). Her mother, Jenny von Reitzenstein, was daughter of a German baron who had been aide-de-camp to Frederick Wilhelm of Prussia. Emma married her cousin, Edward, in 1882, and the couple had four children.
The story has it that at the outbreak of war, Mrs Cunliffe-Owen was walking down Bond Street when she met two big-game hunters of her acquaintance. Half-jokingly, she asked them why they had not signed up, and half-jokingly they challenged her to raise a battalion of her own. In response she telegraphed Lord Kitchener in September 1914 who accepted her offer to raise a battalion of physically fit men, able to shoot and ride. She and her husband set up a recruiting office in the Hotel Cecil on the Strand and got to work. She placed an advert in The Times, seeking 'Sportsmen, aged 19 to 45, upper and middle class only. Wanted at once.'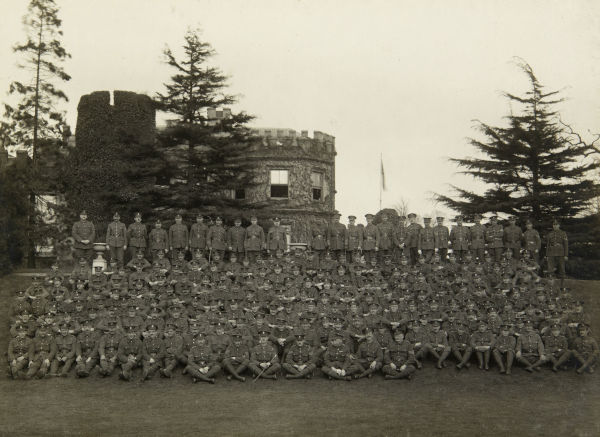 First Sportsman Battalion, at their training camp, Hornchurch, Essex
Why Sportsmen?
Mrs Cunliffe-Owen had been a keen sportswoman in her youth, despite suffering from rheumatoid arthritis and later contracting pneumonia. Despite the restrictions stated in the advert, it seems as if men from all walks of life joined up in response. In fact, she was so successful in her efforts that the War Office asked her to raise a second battalion of 1600 men. And so were formed the 23rd and 24th (Service) Battalions of the Royal Fusiliers (City of London) Regiment, otherwise known as the 1st and 2nd Sportsmans Battalions.
Before they went overseas, Mrs Cunliffe-Owen presented all ranks of her battalions with a silver medallion, bearing her signature and the message, 'God guard you.' The museum holds several examples of these in its collection.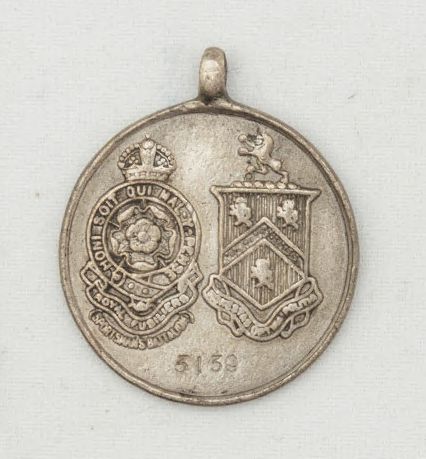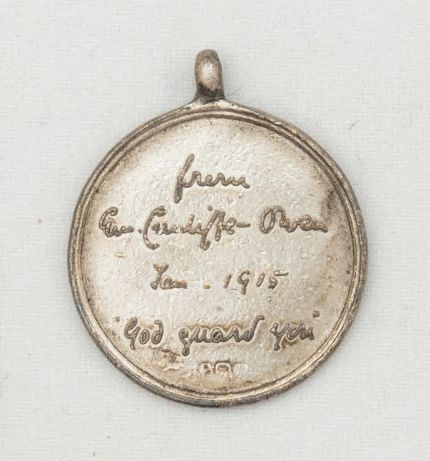 Mrs Cunliffe-Owen's medallion, as presented to the Sportsman Battalions
Following the death of her husband in 1918, Mrs Cunliffe-Owen married a surgeon by the name of Robert Stamford. She was awarded the OBE in 1920, and died in Loughborough in 1950.