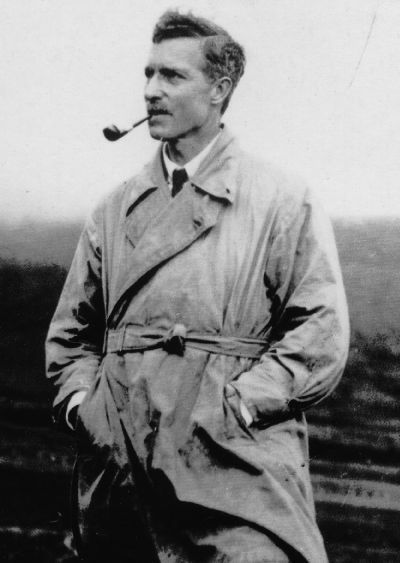 Richard Meinertzhagen, who lived from 1878 to 1967, was an extraordinary Englishman of the early twentieth century: soldier, spy, diplomat, scientist and ornithologist. He had nine British medals and six foreign ones (which now form part of the museum collection of medals), was lauded and regarded as a hero in his lifetime and was one of Ian Fleming's models for James Bond. He also possessed the immense self-confidence of the very tall and very well-born and so was a huge catch for society soirées.

Meinertzhagen came from a wealthy, intellectual banking family. He was a contemporary of Winston Churchill at Harrow School and although his talents were actually in the world of drawing and bird watching was commissioned into the Royal Fusiliers in 1897 at the age of 20.

He served first in India and then in South and East Africa, leading punitive expeditions against tribal uprisings, as well as hunting unknown species of birds and mapping a large part of the Serengeti. During the early years of the First World War he was chief of military intelligence in East Africa. The museum holds the knobkerrie (an African wooden club) with which he led a daring night attack on a German encampment: he loved to recount having eaten the Commanding Officer's dinner after he and all the other Germans had been slaughtered.

Transferred to Egypt he worked with Lawrence of Arabia on clandestine operations against the Turkish forces occupying Palestine. He became famous for executing the "haversack ruse", pretending to blunder into a Turkish patrol, feigning being hit by a bullet and dropping his bloodstained haversack while galloping away. The haversack contained his notebook with misleading information about General Allenby's tactics which greatly facilitated the capture of Jerusalem.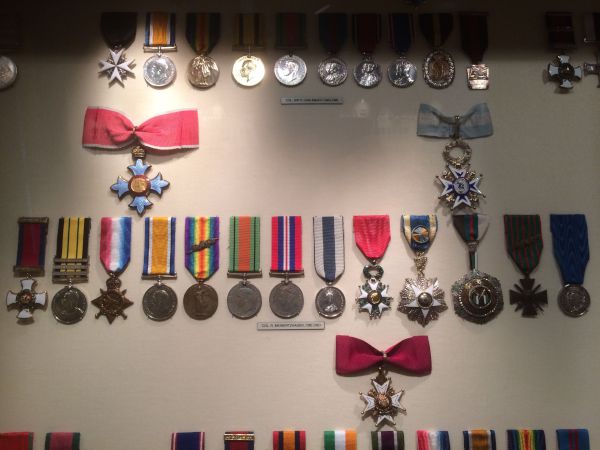 Peacetime didn't stop him: his diaries record rescuing the Grand Duchess Tatiana from Russia; plucking a terrified girl from a precipitous drop after a train crash in Greece; and two meetings with Adolf Hitler in Berlin – he later lamented that he hadn't shot him with his concealed pistol. And he was General Allenby's aide during negotiations to establish Israel, being thanked publically by Chaim Weizmann, Israel's first president.

And alongside those adventures he was a semi-professional ornithologist, becoming President of the Royal Society of Ornithologists in the 1950s. He had published Nicoll's Birds of Egypt in 1930 and his own Birds of Arabia in 1954 – and his collection of 20,000 stuffed birds is held by the British Museum.

So he was a multi-talented man who made a tremendous contribution to the British war effort and to ornithology – or was he..?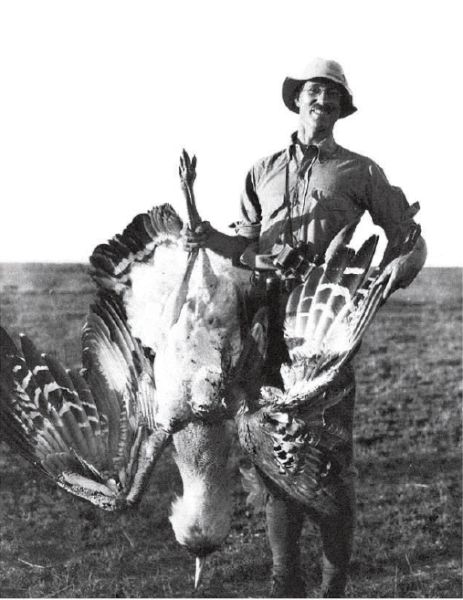 His reputation began to unravel about twenty years after his death, when an article appeared stating that many of his specimens of birds matched ones missing from the Natural History Museum, and that his two major works were plagiarised. Subsequent probing, especially by the author Brian Garfield, has revealed astonishing gaps between the accepted myths and the realities. He may have beaten his groom to death in India and had the murder covered up. He was sent home from Africa when, as a junior officer, he had massacred tribal leaders during a peace meeting. Another officer had written to The Times in the 1930s saying that it was he who had dropped the famous haversack and not Meinertzhagen, but this was ignored by the establishment. The Grand Duchess Tatiana's escape now seems imaginary. There was no train crash in Greece at the time he said: and Hitler was out of Berlin on the two dates Meinertzhagen claimed to have met him there.

But possibly the most damning event was the shooting of his wife in 1928. It was deemed a tragic accident at the time, but Garfield's team now believe that the entry of the bullet downwards through the top of her skull suggests another person was involved – Meinertzhagen was 6ft 5ins tall. She was an ornithologist, their relationship had cooled and perhaps he feared exposure? Certainly he had taken up with his 17 year old cousin Tess, who became his devoted housekeeper and companion until he died.




Perhaps the final words should be left to Colonel T E Lawrence, Lawrence of Arabia:
"Meinertzhagen was a silent laughing masterful man who took as blithe a pleasure in deceiving his enemy (or his friend) by some unscrupulous jest, as in splattering the brains of a cornered mob one by one with his African knobkerrie."
That's what can lie behind a chest full of medals!
Researched and written by Research Volunteer John Critchley